May Half Term in South Kensington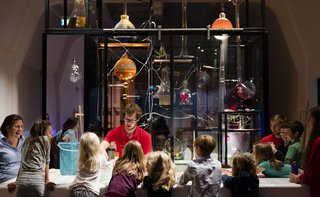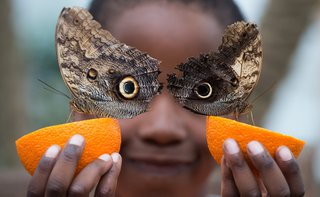 Natural History Museum
Come to the Museum and see hundreds of live butterflies, meet a T-rex in the dinosaur gallery, unleash your inner scientist at Investigate or feel the ground shatter beneath your feet in an earthquake simulator
Cromwell Road, , London SW7 5BD
Sensational Butterflies
Follow the trail through a jungle habitat in the heart of London as hundreds of live butterflies and moths fly around you in a tropical butterfly house. Kids and families can find out fascinating butterfly facts and learn more about their behavior and diversity. Open from March to September.
Hinze Hall
Cromwell Road Entrance
No visit is complete to the Museum without a trip to the magnificent Hinze Hall, the gateway to the galleries and collections. Walk beneath the largest animal on Earth, a 25m skeleton of a blue whale suspended in the air, and explore dozens of other exhibits representing 4.5 billion years of natural history.
Come face-to-face with a T.rex
Blue Zone, Ground Floor
The Museum's dinosaurs are world-famous. Meet the roaring T. rex, see the skull of a Triceratops and wander among fossils in the Dinosaurs gallery. Find out more about these ancient creatures by downloading a dinosaur trail via free app which will introduce you to some of the famous specimens.
Family Festival: Operation Earth
Orange Zone
Join us this half term for a festival of environmental science-themed, family-friendly fun. The festival is on from Tue 29th to Thurs 31th May. Make your way around the Orange Zone and drop-in on games, shows and events that inspire and entertain. Kids can dress up as pollinators, get hands-on with real ocean specimens or become wildlife detectives.
Investigate
Green Zone
Drop into Investigate, a science centre where children and adults can get hands-on with the Museum's collection. Designed especially for families with children aged 5-14, Investigate has over 300 specimens to explore and spark your curiosity. You'll discover remarkable objects ranging from trays of fossils and beetles to larger bones, skins, minerals and much more. 11-5pm
Earthquake Simulator
Red Zone
Head up to Volcanoes & Earthquakes via the escalator at the Exhibition Road entrance. Through dramatic film footage, exhibits, interactive games, explore how the powers within shape the world in which we live in. Don't miss the chance to feel the ground shatter beneath your feet in the earthquake simulator!
Wildlife Garden
Orange Zone
Explore nature in the flourishing Wildlife Garden, a tranquil haven for plants and animals in the heart of the city. The garden is home to thousands of British flora and fauna. More than 3,130 species have been identified in the garden since it opened in 1995. Open 10-5pm.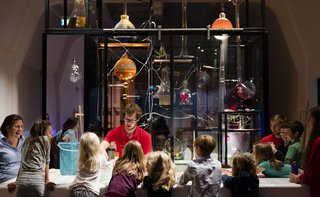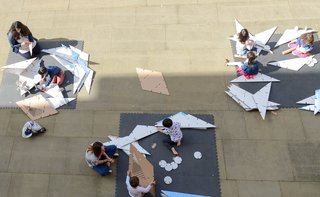 V&A
At the V&A families can enjoy free activities and events every day and during the school holidays there are additional events to inspire families and to get involved.
Cromwell Road, , London SW7 2RL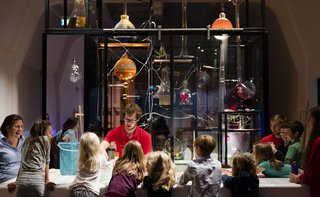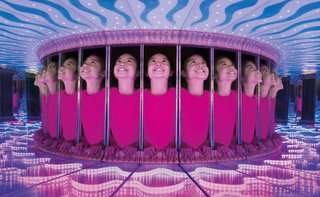 Science Museum
The Science Museum is packed with around 15,000 objects on display including the original Apollo 10 command module and Stephenson's Rocket. This half-term there will be a busy programme of fun, free, family events.
Exhibition Road, South Kensington, London SW7 2DD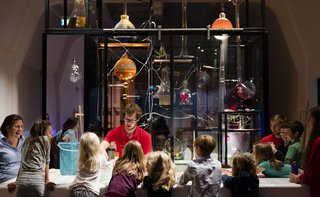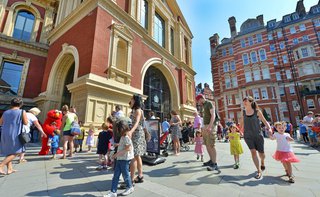 Royal Albert Hall
Kensington Gore, , London SW7 2AP
May Half Term Events
Discover a wide range of events to bring the family to during May half-term - from music, to family shows, to story telling or watch the Moomins and the Comet on a big screen accompanied by a live score!
Festival of Science: Space
As part of the Royal Albert Hall's inaugural Festival of Science, explore Space through a series of concerts, talks, screenings and comedy events for space and sci-fi fans young and old. Join Albert Einstein for a lecture like never seen before, science based family shows, a musical journey to space or join an Orchestra of Adventures.
Take a Tour of the Hall
Join a guided tour to find out the inside story of the Royal Albert Hall, taking you on a fascinating journey through its unique history, incredible architecture and legendary performances. Take a peak at the stunning auditorium and the Queen's box. Children welcome.
Take a break in the cafe
Did you know you can grab a coffee in the Hall's cafe even if you don't have tickets for a show? The Café Bar is open to all seven days a week, serving a wide range of muffins, delicate pastries, tempting cakes, healthy salads and hearty sandwiches. Look out for the Sir Peter Blake mural - a montage of over 400 famous faces who have performed at the Hall.